The
MSN Mail
App is not something I use a lot YET, but here is a weekend recap One Drive sent me: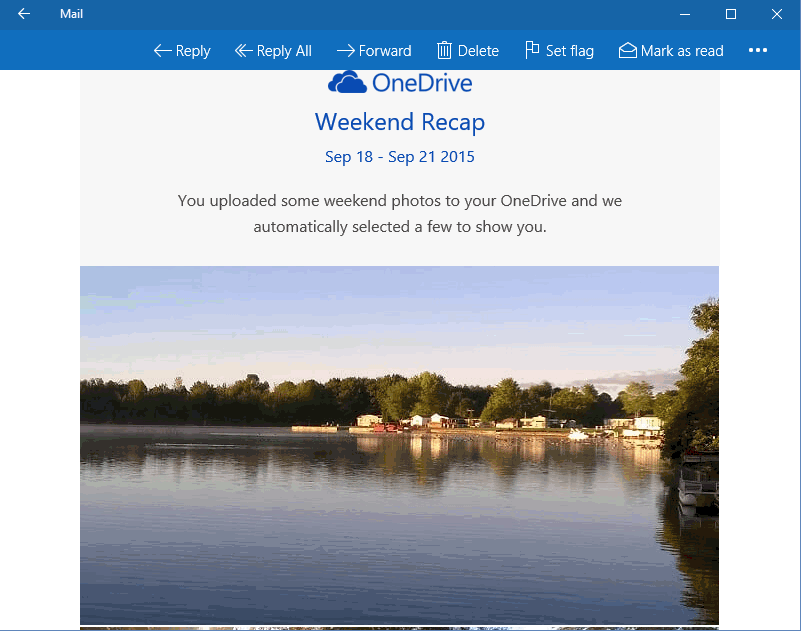 The pictures were taken on my Windows 8.1 Phone and now reside on One Drive.
MSN also sends me replies from the
Microsoft Community
for Windows 10 questions and fixes.
The emails are listed form newest at top to oldest at bottom separated by daily dates: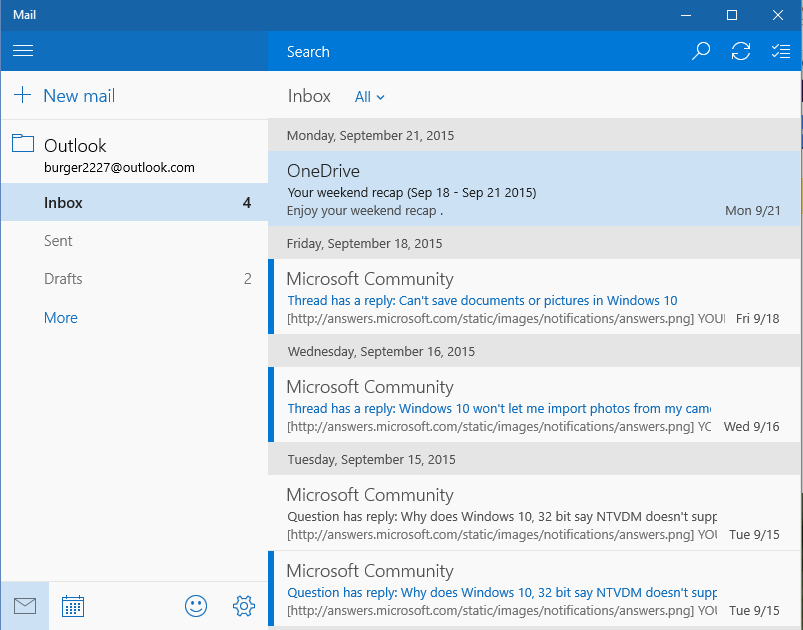 Calendar
app is linked at bottom. Phone calendar syncs with it automatically also.
A garbage can and flag appear on right side when mouse hovers over each message.
Clicking takes you to the message. Otherwise things look clean and easy to use.
Hopefully these apps will remain free! Most other Office stuff will not be free...
I will have to keep an eye on how much stuff gets sent there probably, but it saved me having to do it.
Post replies with Windows app names, prices and your thoughts.
NO Commercial links PLEASE! I will remove all advertisements!
Windows 10 and Windows Phones will allow Android Apps in October hopefully