I found a cheap apartment in Pittsburgh that I can use, but I have to invest my own money fixing it up.
First thing I saw was the yellow gas line for the apartment above running up the kitchen wall:
Nice place for a gas line I cannot shut off right behind my gas cook-top and oven!
Decided to cut out the wall and shove it inside, but had to find beams to hold sections I cut out:
Found beams to cut out sections of plaster board to screw back in later.
I found I had enough clearance without having to cut any wall beams after removing 3 pieces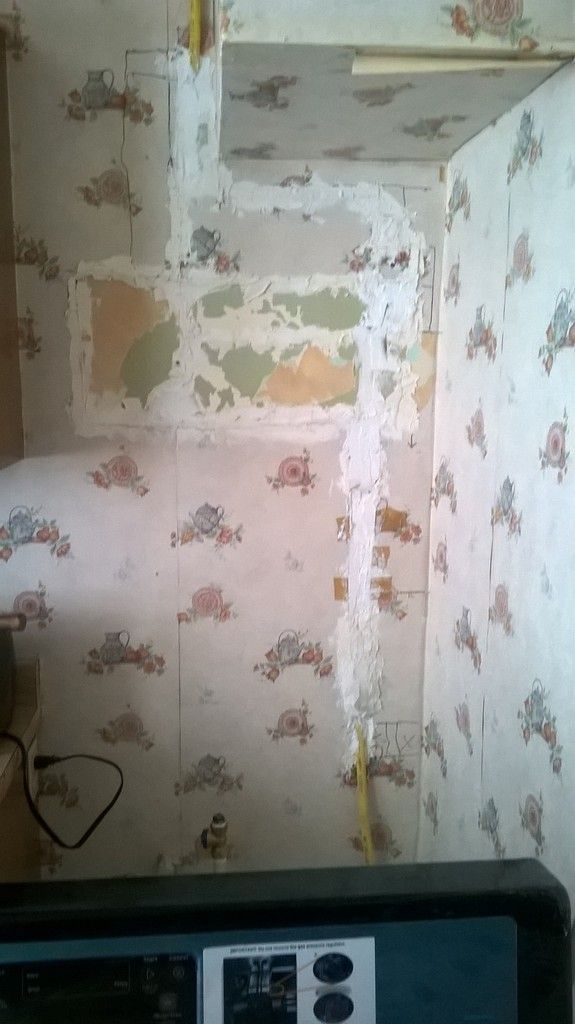 I cut slots to top and bottom where it should not be exposed. Plan to cover open areas with
cleanable boards later. A cabinet and hood will cover the rest, with exhaust duct to top and left.
Next I needed room for a cabinet and range hood with light and exhaust duct so the duct box needed cut out:
I did not want to try to cut the heater duct box while the gas hose was exposed nearby!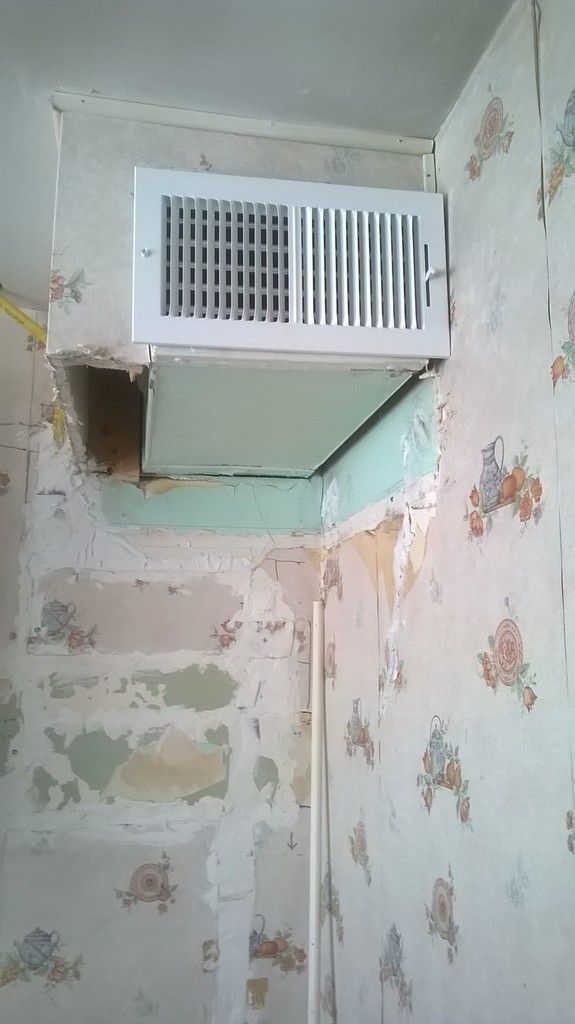 Now I have to try to make the heater duct level by the new duct vent. A wedge on left side perhaps?
Luckily I missed the two by fours in the box bottom and only had to cut through 2 vertical beams ouside:
All cuts were made by a Rockwell Sonicrafter cordless oscillating cutting tool. A pry bar helped too...
The side of the blade can also be used for long plaster or drywall cuts saving the blade teeth.
Cutting with the blade side also prevents cutting wires or pipes inside of walls too!
Even with the blade teeth, it takes extra effort to cut through wires or pipes, a good thing...
I bought this cordless model 3 years ago for $60 to cut PC boards and am down to one 11.1 lithium battery: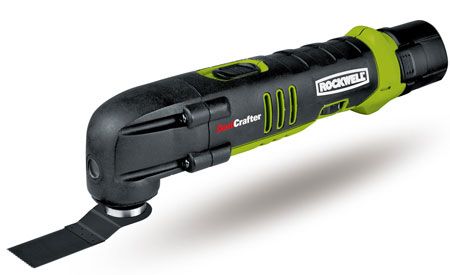 The new ones have a quick clamp to change blades faster. Batteries are now 20 volt.
The sanding attachment has lots of sand paper and works fast to sand down plaster too!
11.1 volt batteries are made up of 3 18650 lithium cells. May have a go at replacing them some day...