I have a hot glue gun and have tried all kinds of glue to fix cracked sun glasses. I even tried a soldering iron!
Finally it appears that this Laser Bond UV glue really works! It comes in the container with UV LED below: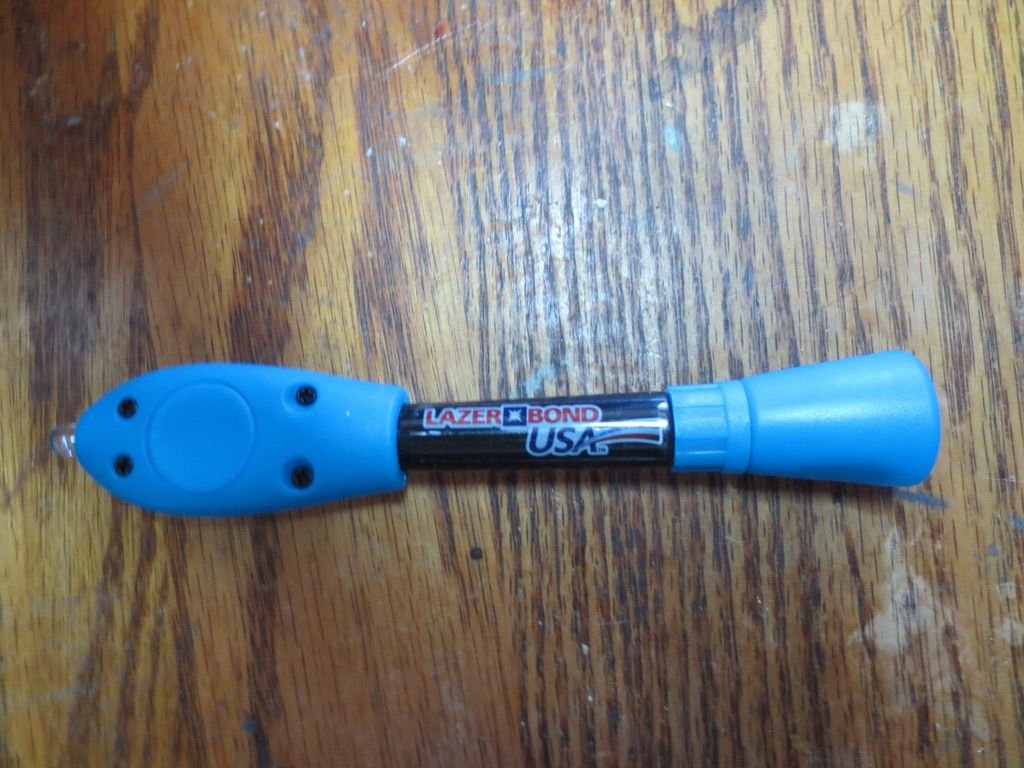 To open the liquid container pull the cap(bottom above) off while holding the blue part of the tube next to cap.
The tip allows very small amounts of liquid plastic to come out and keeps it in side of cracks easily.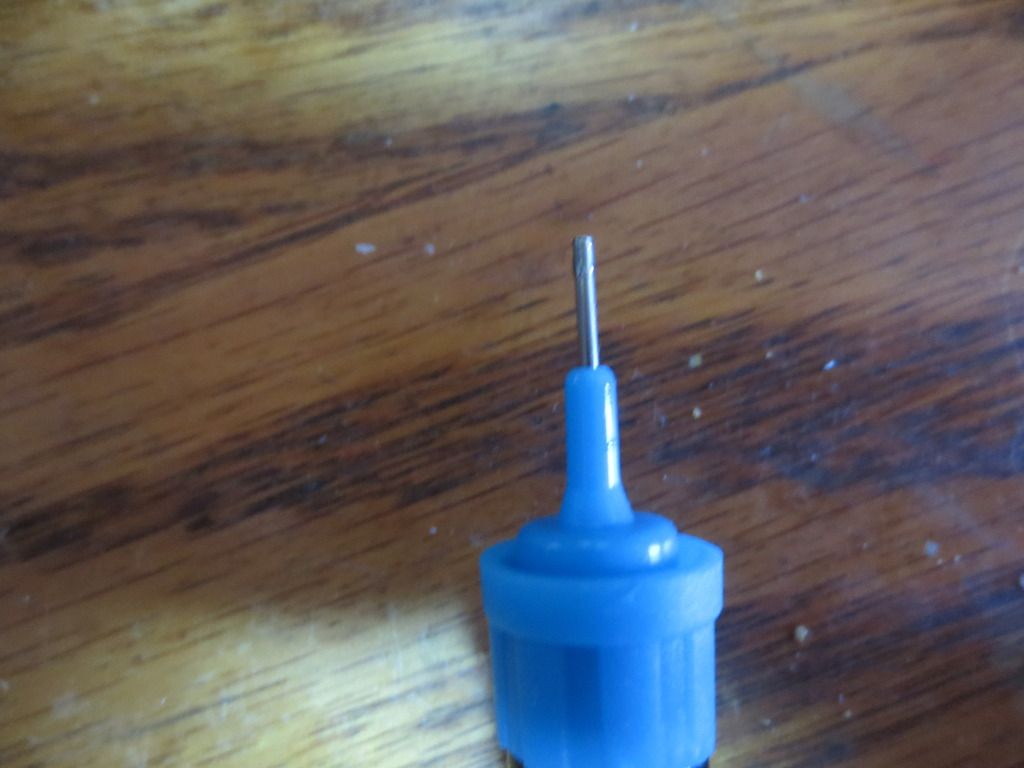 Squeeze the black tube to dispense liquid onto the area to be repaired or attached.
After the liquid has been applied and set to the position necessary apply the UV light for 3 to 8 seconds: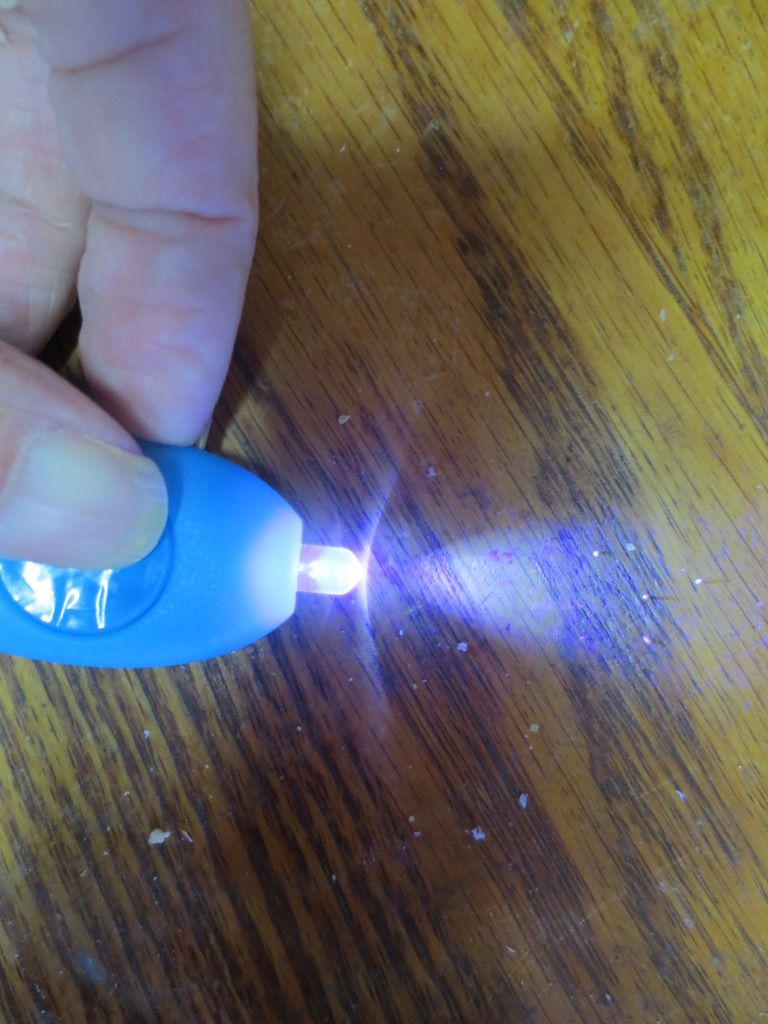 In my case, the sunglasses were cracked on top above the left lens near the nose.
Hot glue kept breaking so I tried melting it together with a soldering iron. NOPE!
Saw the ad for UV glue and searched the Web. Thought I'd give it a shot. Reviews were 50/50...
I applied the liquid plastic on all 4 sides of the frame separately, setting with UV each time.
So far it appears to have fixed it! This is not he first pair of $20 sun glasses that broke there!
Pros:
1) Small portable container takes up little space and can be used anywhere.
2) The adhesive liquid should never harden or clog the nozzle like glues or adhesives.
3) You can work with the liquid and object to be repaired until it is positioned the way you want.
4) Excess liquid can be moved or wiped off without worrying about contact with skin or clothing.
Avoid liquid ingestion or liquid contact with eyes! Keep away from small children!
5) After the plastic has set, it can be sanded and painted when needed.
6) Fixed 2 pair of sunglasses and patched a small leak in a container and still have more left!
Cons:
1) Don't hold tube while removing cap or liquid may squirt out.
2) Remaining tube content is anybody's guess!
3) I'm looking to see this kind of adhesive become more widely available and cost less.
4) Held to glass pretty well, but I was able to pry the object off...
Available at most Bed, Bath and Beyond stores for $10. Check online for availability at local stores.
Available on TV with added shipping costs...