I happened to see a YouTube video about some manufacturers creating SD memory cards that have less than the marked amount.
Chip Genius
and
Fake Flash Test
are offered on sites as card checkers.
Chip Genius
was the only one that could just read the card information without a long, destructive write procedure so I tried to download it even though the site looked terrible with very small links. Downloaded an
ACE
zip file.
Immediately other programs started popping up on the desktop and my Chrome browse went away. For a while I could not do anything except watch as some programs just started running! After a while I could finally get Chrome up, but only to a strange search site that asked to download upgrades. DON'T LET IT!
So I finally got Malware Bytes to run and it found OVER 600 items! Removing them and rebooting still left most of the new programs on the desktop. Tried Malware Bytes and it found more! Thankfully the programs did not totally take over! I tried to uninstall those programs, but removing one blocks removing anything else as Windows says it is STILL removing the previous one. Later I finally found the Chip Genius program in uninstall list...
Settings in Windows 10 shows nothing about RESTORE or restore points that are obvious and Control Panel is not much better! Here's what I had to do in Control panel(which had restore points for 7 more obvious):
Cortana
suggested little too for "restore" except the Windows Store...DUH!
The only Restore Point listed was for 11-27 and the others I found checking the box to show it here.
However
Windows 10 is the FIRST Windows machine where it actually restored for me EVER!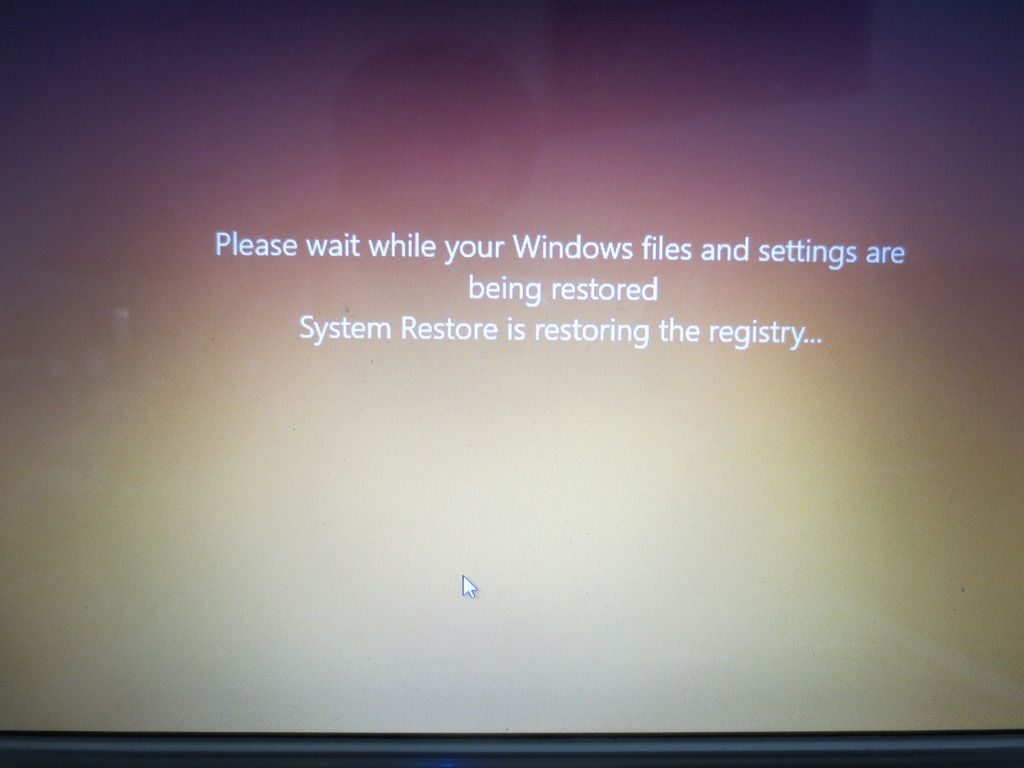 The restoration took about
15 minutes
and appeared to work flawlessly so far!

Malware Bytes found 34 more after the restoration.
Naturally Reliability took a BIG HIT with programs crashing before and after the invasion: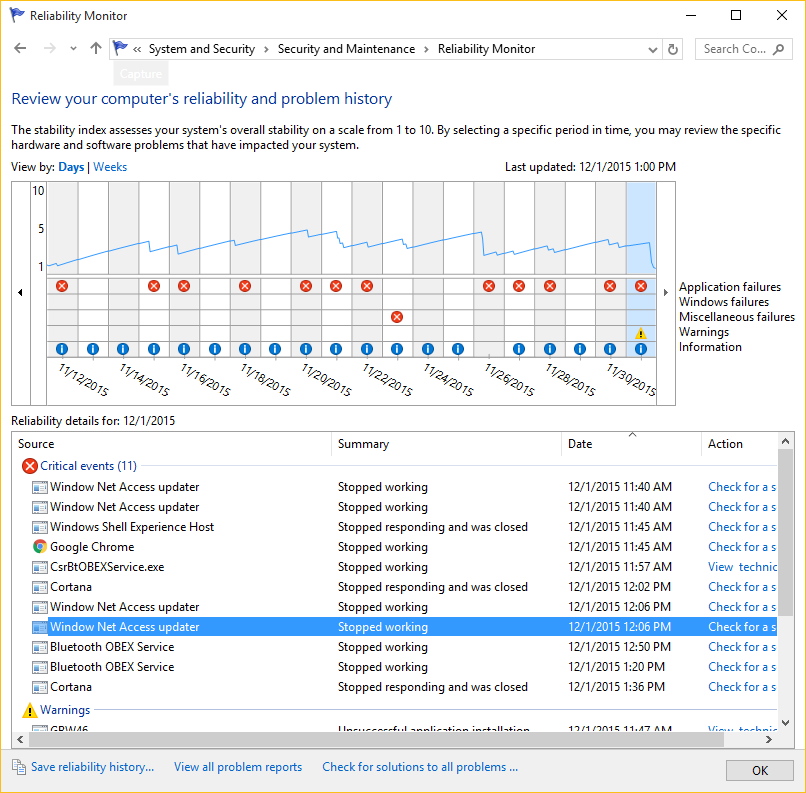 Chrome came up with that odd search page only and I had to sign in to Sync my settings and extensions.
Glad I could do that so easily. IE and Edge browsers should take note! Got all my passwords back too!
Still not done! A Windows Defender FULL SCAN found this later on!
After it was done, I STILL had to remove it completely manually in the History tab! WHY?
The download file and unzipped folders were still in Downloads so I had to delete them myself.
Malware Bytes just found 3 more PUP's...the saga continues.
Found a
Microsoft Safety Scanner
that manually scans for viruses for 10 days and expires:
http://www.microsoft.com/security/scann ... fault.aspx
Choose your version 32 or 64 bit if you are downloading for a different PC.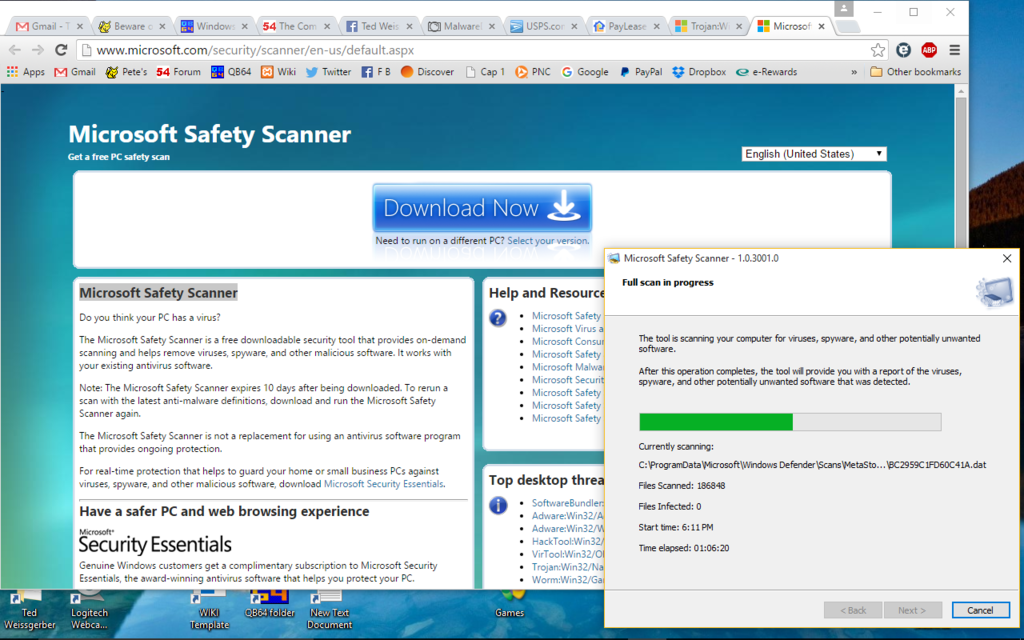 The scanner ran a full scan for over 3 hours with nothing found.