Re: Windows 10 Apps, what's your favorite? Worst?
Posted: Thu Feb 23, 2017 6:22 pm
F.lux app makes your screen change brightness at sunset:
Once installed, Click the pie chart icon in the Hidden Icons of taskbar to change settings: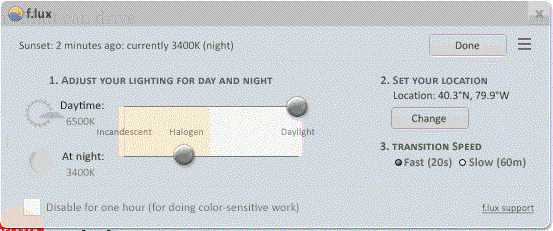 Location determines your sunset time all year long. Appears easier on my eyes.
Cannot display difference in screen shots however...