WARNING! Microwave ovens use HIGH VOLTAGE components! Do not touch larger wires EVEN UNPLUGGED!
The SHOCK may not kill you but it may cause you to STRIKE objects nearby causing SERIOUS INJURY!
The one time I go outside to toss some trash, I come back to an arcing microwave oven cooking a potato: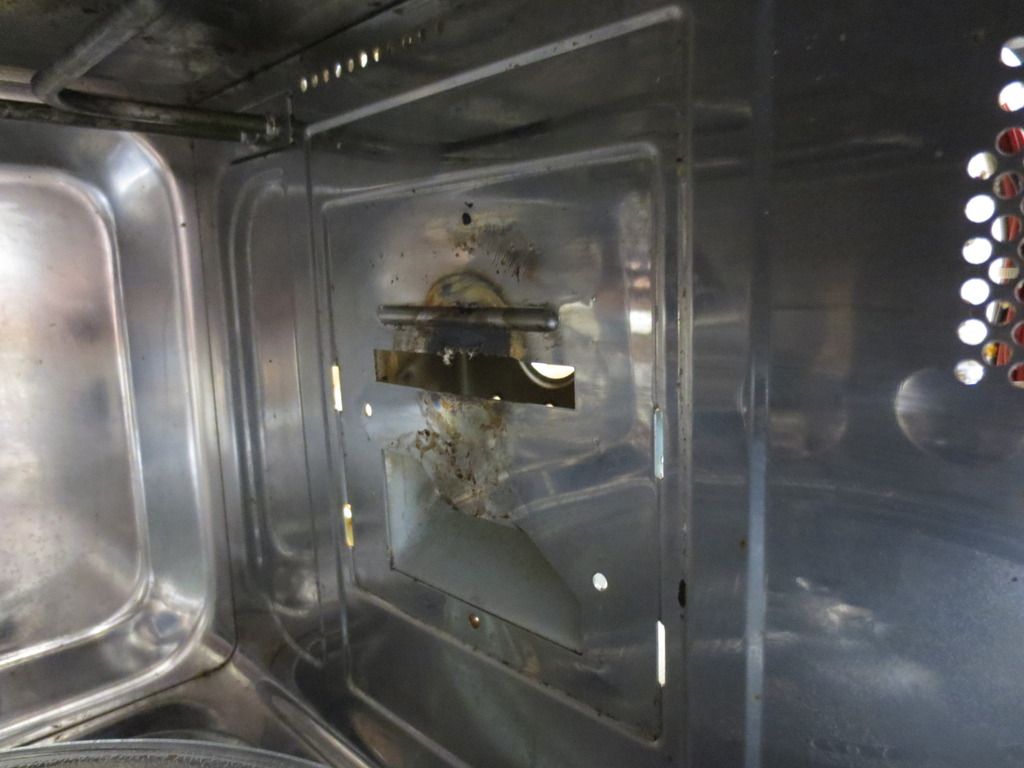 I had cleaned the interior earlier that day and when I removed the wave cover I found this!
The potato was cooked and I ate it later.
The magnetron had melted down and kept arcing until I canceled cooking:
The tip was destroyed and it had burnt a large part of the mica wave cover inside the cooking area.
2 screws on top in the thermostat bracket and heavy ground wire and one screw on the right side held the magnetron: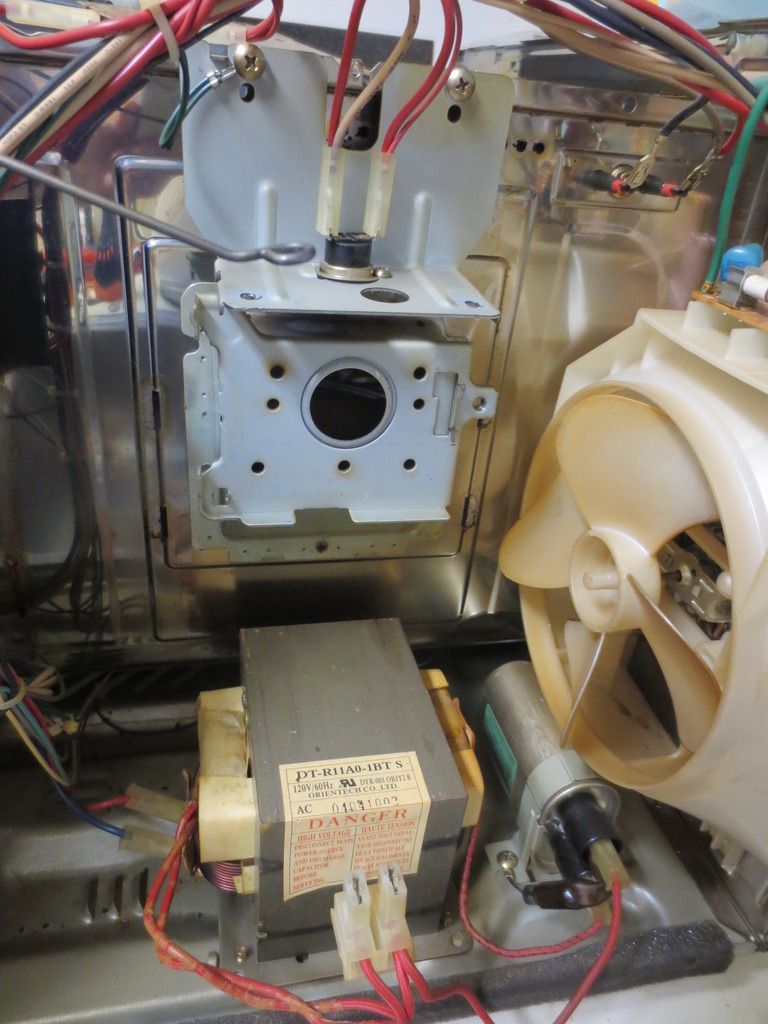 Watch out for the high voltage transformer and capacitor below! The cap can hold 5,000 volts unplugged!
Thankfully the other parts appear to be OK! I'm waiting on parts from Ebay now.
Sometimes all you need to replace is the mica wave plate, but this magnetron kept arcing after it was removed: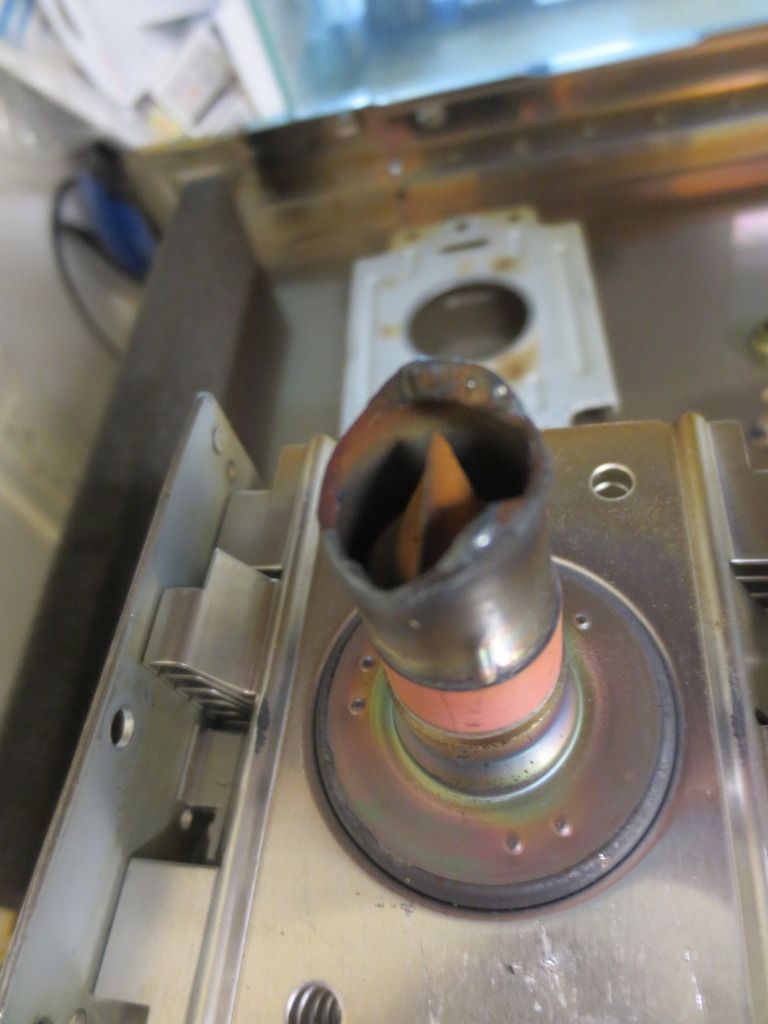 Two screws hold the top plate of the magnetron together so removing it allows access to the top magnet. Bottom one takes more effort.
Be careful removing the magnet! It is VERY STRONG and can pinch fingers on edges near any metal!
Here is the top magnet stuck to my refrigerator door. Hold it on the sides to place it on metal objects!
To remove it from steel surfaces you may have to slide it off an edge.
It could damage finished metal surfaces!
The magnets are great for magnetizing steel screwdrivers or bits! It will hold them for you too...on refig door!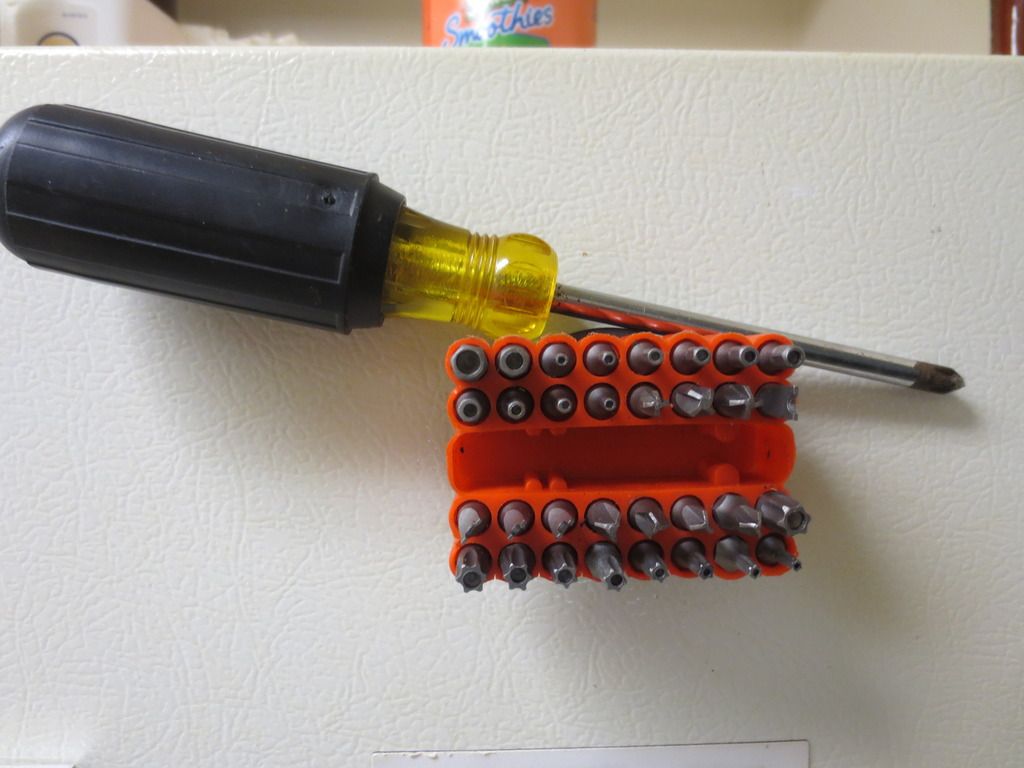 Also can be used to fish for metal objects, but may stick HARD to any metal objects nearby.
Once the wave plate mica and magnetron are delivered I will show how it is repaired... I fixed them for Sears.