Still no sign of the Anniversary Upgrade on laptop or desktop...just updates...
Still Version 1511:
Windows 10 Cumulative Updates KB3176495 and KB3176493 Available Now!
My laptop is set as a metered WIFI until I test it on my desktop: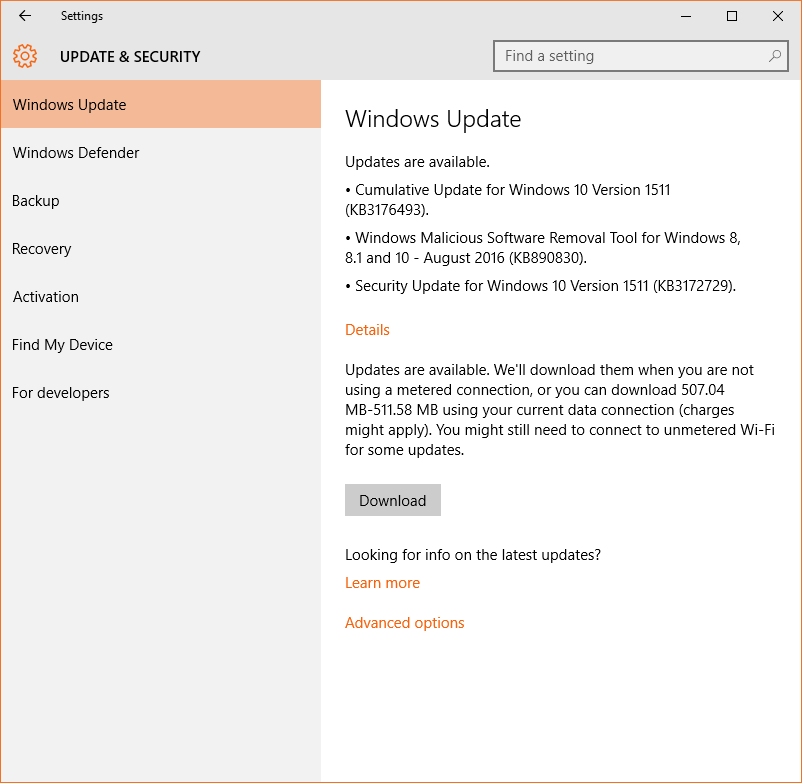 Note the download can still be done manually most of the time, but you could get extra WIFI charges.