The following registry hack will keep updates coming to XP machines:
http://malwaretips.com/threads/microsof ... ack.27662/
" target="_blank
this method uses a text file named with a .REG extension that you click on to add to your registry.
Code: Select all
Windows Registry Editor Version 5.00 
[HKEY_LOCAL_MACHINE\SYSTEM\WPA\PosReady] 
"Installed"=dword:00000001

I did the hack manually in Regedit by adding the Key and the hexadecimal value in the right click registry editor menu.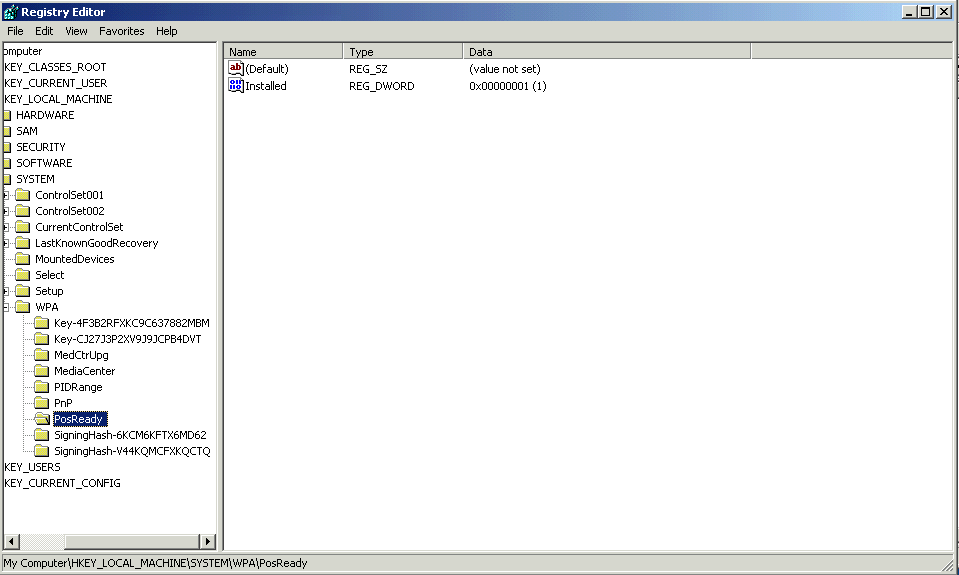 Warning! Do not make any RegEdit changes to existing keys or settings!
Use the right click New menu to add the
PosReady
key and
Installed
Dword hex value.
The Default REG_SZ value will already be created when adding the second value.
Within minutes of rebooting, my XP laptop was getting Updates: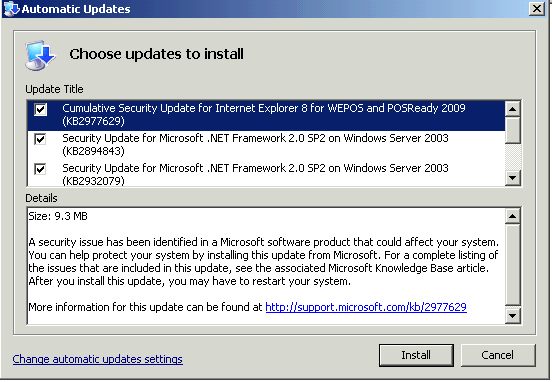 The following is a list of updates available at Microsoft Update: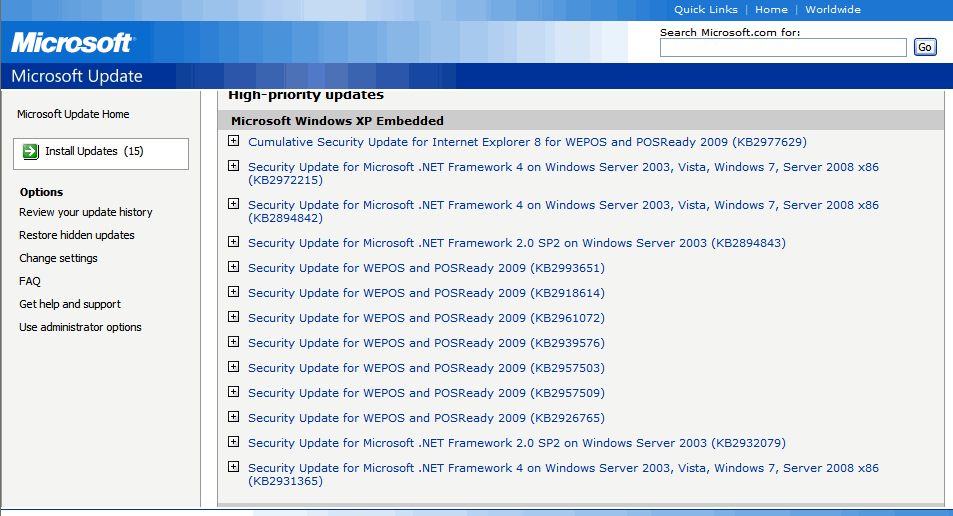 As you can see, I got an update to IE 8 which was also cut off. It even mentions PosReady!