I have a Dust Buster hand vacuum that uses a plastic flap to keep dirt and bugs in the chamber when hung on the wall: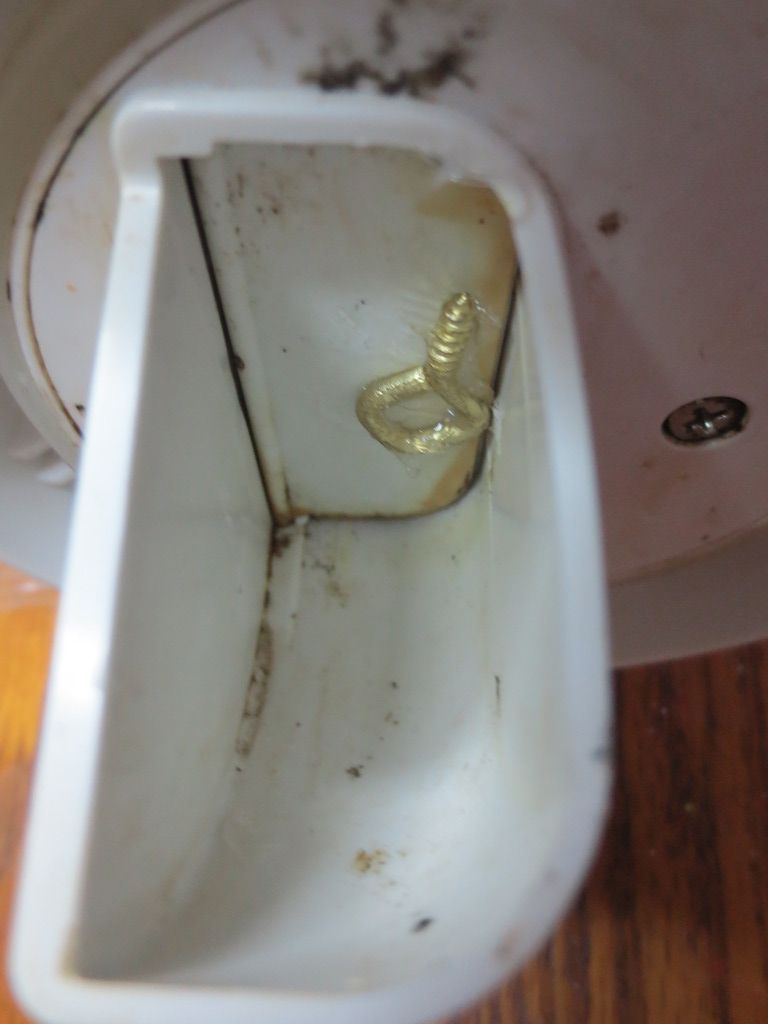 The flap would get stuck open at times and bugs or dirt would fall out when hanging it up. It can't stick up now either.
I found a small hardware hook that added some weight to it when I pasted it to the inside of the flap keeping it closed.
I used my famous clear silicone calking too! It should hold as good as a glue gun would.
The NiMH or NiCad batteries are getting worn out already so I may be following this up with a Lithium battery upgrade soon!
I have batteries and a special charging circuit ready to change it over from 12 to a 11.1 volt Lithium setup.
It should last a lot longer. I also have a charging set up that will stop charging it with LED red to green indicators I may add too.
PS: Dust Busters are great for cleaning up roaches and other big crawling bugs without smashing them!